Club management
Easily view and update your club's information, personalize visuals, define preferences, and connect to social media all in one place
With our club management module, you can easily view and update your club's information, personalize your club's visuals to match your branding, define your club's preferences, and even connect to social media platforms to promote your club. Plus, with our daily club dashboard, you can keep track of all the important information you need in one convenient place. Say goodbye to the hassle of managing your club and hello to a streamlined process with our comprehensive module.
View and update club info
Connect to social networks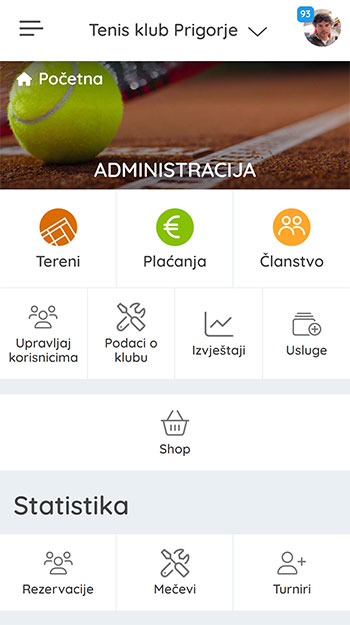 Our club management module is designed to make your life as a club manager easier and more efficient. This means you'll spend less time on administrative tasks and more time on the things that matter, like growing your club and improving the experience for your members. Plus, our daily club dashboard gives you a quick and convenient way to stay on top of everything that's happening at your club, so you can react quickly to any issues or opportunities.
Main features

Manage club
With our software, you can easily change basic information, such as your club's name, location, and contact details. You can also adjust the features and options available to your club by turning specific modules on or off. This allows you to tailor your club's software to meet the specific needs and preferences of your members.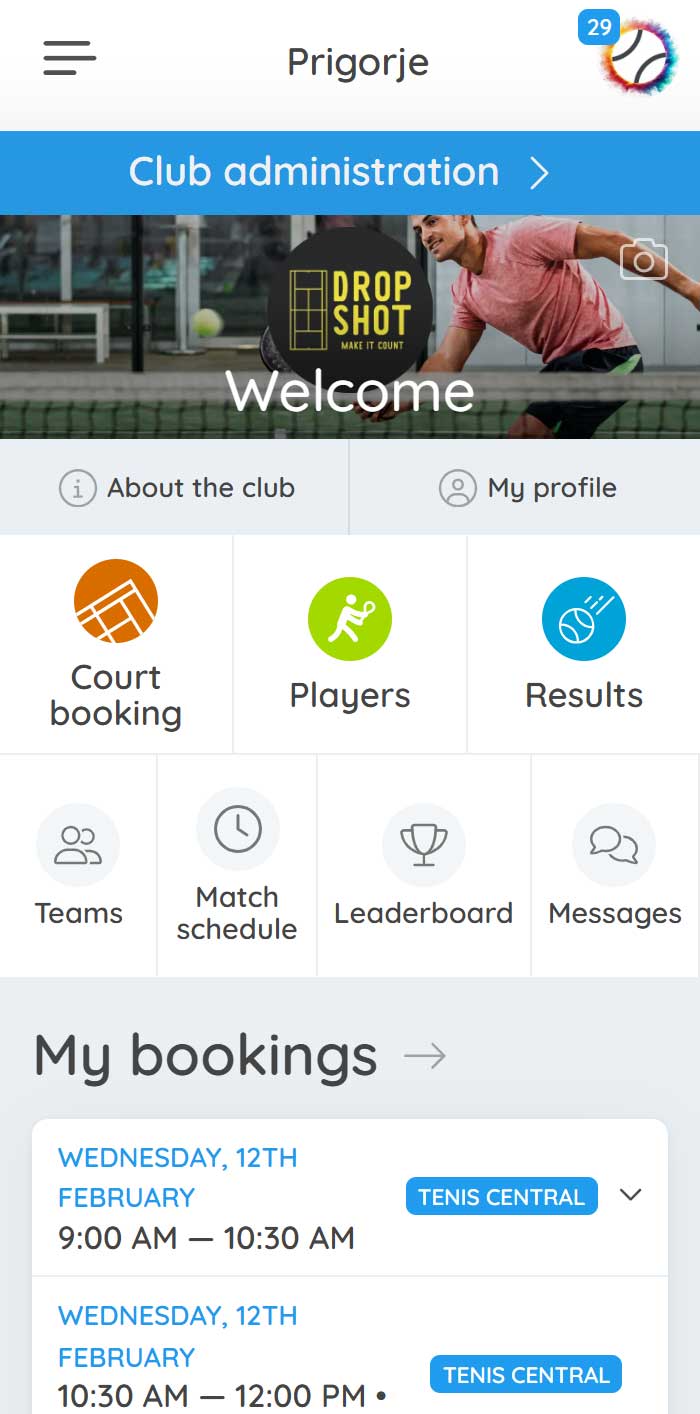 Customize the visual appearance
Our club management tools offer a range of features to help you customize the visual appearance of your club's software. With our software, you can easily change your club's logo and add or change photos to showcase your club's activities and facilities.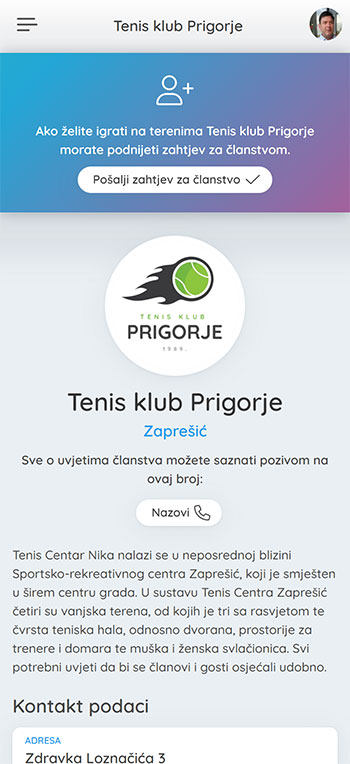 Non-member tennis court booking
You can easily allow non-members to book available slots at your club. You can set different pricing options for different types of bookings, and manage the availability of your club's resources in real-time.
Learn more
...and more
With TennisPlus, you can relieve yourself of the tedious tasks of club management and focus on what really matters - growing your club and improving the experience for your members. Try our app today and see how it can help you manage your club more efficiently.