Order of play
Streamline your tennis club experience with our automatic order of play feature
When player book tennis court and add partner, the system will automatically create an order of play for all the matches at the club, giving members a clear overview of the scheduled matches. With this feature, you can easily plan your tennis activities and enjoy a seamless experience at the club.
Automatically generates a list of matches
Express interest in attending and watching matches

Designed to make your club management easier and more efficient. Your members can announce their attendance to the matches that interest them, potentially increasing attendance and profits for your club. In addition, they can broadcast live results, creating a more engaged and connected community within your club.
Main features

Head-to-head
If players have played matches before, their statistics will be displayed, including their ELO rating, head-to-head ratio, the number of matches, sets, and games they have played, and the probability of winning based on these statistics. If they have not played before, basic information will be shown.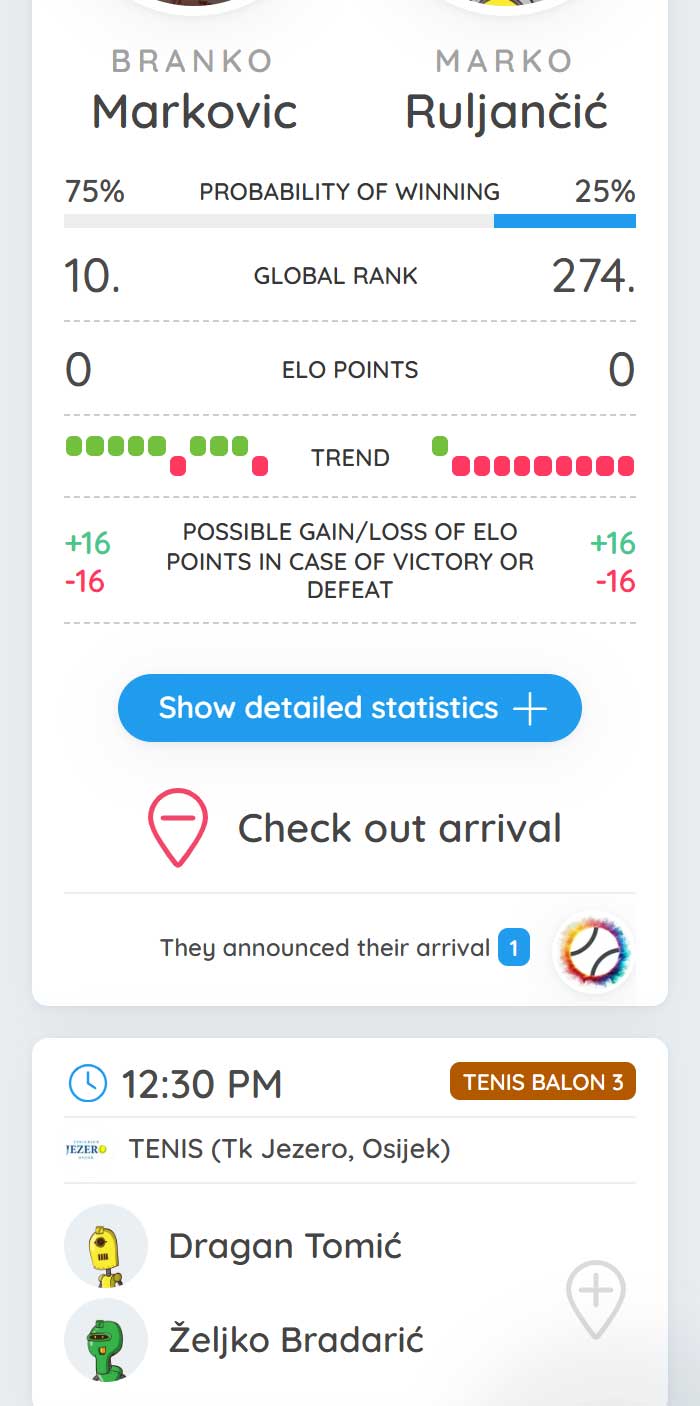 Intent to Attend
Our match attendance feature allows your members to indicate their intention to come and watch a match. This helps your club better plan for seating and refreshments, ensuring a smooth and enjoyable experience for everyone. Additionally, this feature can help your club generate additional revenue through food and beverage sales.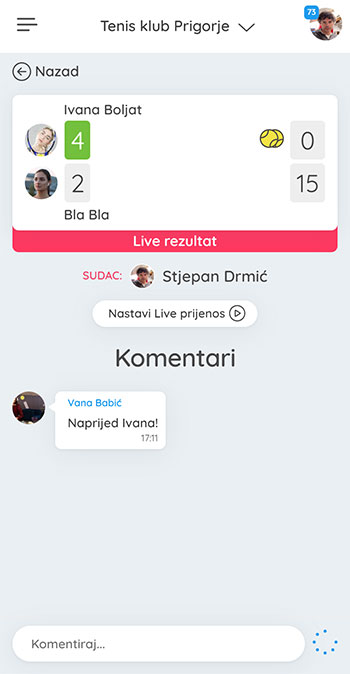 Live result
Our live match broadcasting feature allows anyone to start broadcasting a match, whether they are a club manager or a member. There are simple and advanced options available, so you can choose the one that best fits your needs. All members can track the live match and stay up-to-date on the latest scores and discussion in real-time. This feature is easy to use, accessible from anywhere, and allows for engagement and interaction among members
Learn more
...and more
With TennisPlus, you can relieve yourself of the tedious tasks of club management and focus on what really matters - growing your club and improving the experience for your members. Try our app today and see how it can help you manage your club more efficiently.